How many Kiwis prefer real money gambling?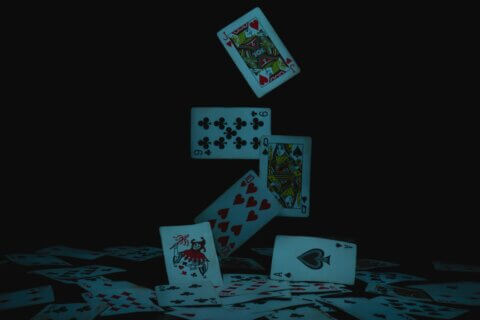 Gambling is one of the oldest and most popular pastimes. People attend land-based and online casinos, bet on sports and horses, enjoy lotto and scratch cards. The list is almost never-ending. In 2023, the online gambling market is expected to be worth almost $93 billion (compared to $59 billion in 2019).
Unfortunately, it is quite difficult to calculate how much money players spend because many of them do it anonymously. But there is average esteem which allows analyzing both domestic and international markets. In this article, we are going to discuss how many Kiwis gamble and what tendencies we can expect in the future.
The Popularity Of Gambling Among Kiwis
New Zealanders significantly contribute to international gambling revenues. Last year locals have spent over $2.8 billion on gambling (both online and offline), i.e. almost $650 per person in the country. It means that 3.3 million Kiwis know the difference between pokies and slot machines, attend casinos and enjoy blackjack or roulette with friends. The previous year Kiwis have spent $49 million less but after considering population growth and inflation, the sum remained almost the same (and slightly decreased compared to 2018).
The Department of Internal Affairs which has calculated the gambling revenues said that the most popular activity was slot machines: locals have spent $895 million on pokies (around $240 per person). Another $580 million were left at New Zealand's six casinos and $350 million – on racing and sports betting. These activities are considered the fastest-growing gambling segment in the country.
According to the estimates, Kiwis spend somewhere between $15 and $50 million at online casinos. And if other gambling industries show a slight decline, this industry is expected to grow at a fast speed.
The Potential Downside
Even though the average amount of betted money has slightly decreased over the past years, the harm related to gambling became more evident. But problem gambling is not the only hot topic because local communities are rather dependent on gambling revenues and it is unclear who will make up for the losses if regulations become tighter. In 2019, around $750 million returned to the country, and half of the sum was spent to support education, health, and other crucial activities.
Online gambling is another worry for the government because it is impossible to calculate how much money locals spend on offshore websites. Plus, these expenditures don't return to the country and are not used to support the community. The authorities are trying to find a way to protect compulsive gamblers and encourage them to turn for help when needed. Unfortunately, the Internet is not regulated and it is difficult to monitor online gambling and protect locals.
Gambling Tendencies Across The World
Nowadays, thousands of certified online casinos for real money offer their services in hundreds of countries across the world. New Zealand is not the only country where gambling is on the rise. According to the UK Gambling Commission Report, 48% of locals gamble at least once a month. Based on the Gallup Poll, the situation in the US is rather common – 64% of respondents say that they have gambled in the last year.
Some experts even call gambling the 'hidden epidemic' and are trying to find ways to tighten the rules and protect the most vulnerable populations. For example, in the UK, where gambling is widely available and perfectly regulated, authorities offer to reduce the betting amounts and ban credit cards. It is obvious that we are witnessing a period of changes and it's still unclear what the future of real money gambling is.