Working Online Betting Tips For Beginners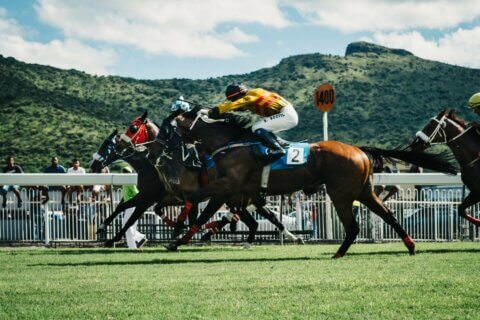 Betting on sports is entertaining and engages millions of people worldwide. To win, you don't even need to be a sports fanatic and know all the teams and players. The online betting industry welcomes players with any background and bankroll, and you will surely have lots of fun if knowing how to bet.
On the Internet, you may find lots of guidelines discussing the basic betting principles and concepts. But not many of them tell you how to become an advanced bettor and make this hobby not only entertaining but also rewarding. That is exactly what we are going to discuss in this article. These online betting tips will take you from a beginner to an advanced bettor rather quickly. Read and learn!
#1 – Understand how sportsbooks work
The first thing you should know about online betting for real money is how everything works. When you understand how companies make profits, it is simpler to benefit. The general system is rather simple: when you win, you get back the bet plus the winnings and the sportsbook doesn't earn anything. However, when you lose, the company earns your money and the amount they were risking for payouts.
#2 – Begin with Smaller Bets
One of the common misconceptions claims that mastering sports betting doesn't take long. Yes, some bettors are more knowledgeable and have stronger analytical skills but to become a winner, you should still spend some time and energy. Especially if you have a limited gambling budget.
It is still possible to earn a small profit when betting $5 – $10, and at the same time, to learn how everything works without spending much. A good strategy for bettors with a limited bankroll is to bet with individuals, not at sportsbooks. Thus, you won't have to pay the vig, i.e. a commission that bookmakers take from every wager. However, this strategy only applies to low bettors because with big bets it is difficult to find individuals who are ready to risk much money.
#3 – Concentrate on a Smaller Area
To make sports betting a profitable hobby, gamblers should win in at least 52.4% of cases. That is why you should understand what sports to bet on before spending any money.
One of the common mistakes that bettors make is betting on big games or tournaments. It is difficult to know much about such events which result in poorer data analysis and lower chances of winning. We recommend focusing on a smaller game instead of betting on everything at the same time. For example, choose only one sport instead of betting on NBA, NFL, and NCAA at the same time. You can take one step further and choose smaller championships or local leagues that are more familiar and easier to monitor.
Remember, to make profits when betting on sports, you should have solid knowledge about the players, teams, news, weather, and other side factors. Once you understand how to analyze this data, you can advance and switch to broader sports and areas.
✅ This tip doesn't work only in one case: when you simply want to have fun and don't care whether you are going to win or lose.
#4 – Choose Favorites and Underdogs
You have surely heard of such terms as favourites and underdogs. These are the basic betting terms, so you should know what they mean. The favourites are the team or players who are expected to win (and have a minus sign next to the odds). The underdogs are predicted to lose and have a plus sign.
When a betting line is released, bettors should decide who will win and who will lose. These are the basics you should remember before using other tips.
#5 – Moneylines
In the paragraph above we have mentioned the minus and plus signs next to the odds. The most popular way to make a bet is on a money line. Favourites get a minus sign, i.e. -150, -200, or -500. If you see that a favourite is -500, this means that to win $100 you should bet $500. If they win, you earn an extra $100 but if they lose – you lose $500. As you understand, there are more risks involved when betting on favourites because most bettors expect them to win.
Underdogs, i.e. the potential losers, have a plus sign. For example, +150 or +500. If you see +150 next to the team, it means that when wagering $100 you can earn $150. When betting on expected losers, you have an opportunity to earn more.
Moneylines are indicated for the majority of games but are usually used at soccer, hockey, and other low-scoring sports.
#6 – Fixed sports should be avoided
You probably know that from time to time scandals with fixing occur and such frauds may significantly impact your betting outcome. However, to lower the risks, you should choose the games which are more difficult to fix. For example, basketball or football (i.e. team sports). Remember, it is much simpler to fix individual kinds of sports like tennis.
We also recommend being aware of the news and updates of official authorities. For example, a Totalizator Agency Board controls the market and ensures its regulation and security. Read our TAB review for more details.
#7 – Are home teams more likely to win?
It is no news that home teams win more frequently than visiting ones. Even though the percentage differs from one sport type to another, this tendency is obvious. But even if you notice this bias, you might not understand how it influences betting outcomes and your own money.
When trying to define the best bet, sportsbooks often give home teams extra credit which is known as home bias. That is why one of the main rules you should remember is that wagering on home underdogs is usually not profitable at all.
#8 – Betting on a favorite team is a bad idea
Many bettors wager on their favourite teams again and again because they want to contribute to the game and experience the thrill of winning when the team wins as well. And we don't say that there's something wrong with this strategy. But let us assure you that successful bettors don't behave that way.
If you want to make money on betting, you should remain objective. When your favourite team is playing, it is very difficult to remain unbiased. Everything concerning the team looks in a brighter light and you might make a few rash decisions.
To avoid the temptation, we recommend stopping betting on your favourite team or player. Continue watching the game and rooting for them but don't bet any money. If you still want to wager, it is better to use a separate bankroll because impulsive decisions may cost you much money.
It's time to put these tips into practice
Sports betting is not a magical pill that will help you to make money after the first wager. However, using the tips discussed in this article will surely help you to stay in the game for longer and achieve great results. Start applying these techniques and you'll see how quickly your results will improve. And don't forget to learn and evolve all the time to maintain great performance. Good luck!