Most Popular Online Casino Games in Asia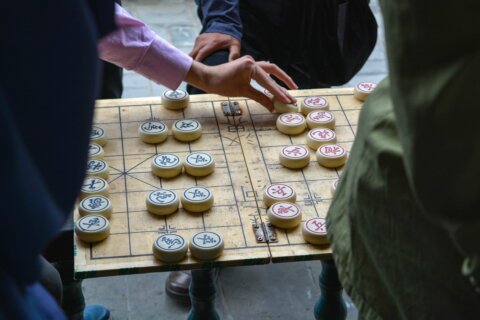 Asia is one of the leading gambling markets at the moment which has a significant share of total revenues. For example, in 2019, Macao, a so-called Asian Las Vegas has generated $36.31 million in revenues and the volume continues to grow. Nowadays, Asian citizens don't have to travel to Europe or the US to gamble because there are lots of casinos around, each of which has an impressive collection of online casino games, bonuses, and other attractions.
Moreover, the Asian gambling market significantly differs from the one in the Western world and local players have unique games to try out. Below you will learn about the most popular games in Asia.
Keno
Did you know that keno is considered the oldest lottery game and originated around 2,000 years ago? Back in the days, it was called the white pigeon (or dove) ticket because the results of the games were sent to distant villages by birds. Just imagine: keno was so popular that tax money from the game was used by the government to support military activities and even build the Great Wall!
Its modern variation is extremely simple and no wonder that it is so popular not only among Asians but also worldwide. At keno, players get a card with 1 – 80 numbers. They can choose a certain amount of numbers and make bets. Then, twenty numbers are randomly drawn and the reward depends on how many numbers matched the ones you have selected. And when playing at an online casino, you don't have to remember numbers or even hand-pick those of your own because everything's done automatically.
Even though Las Vegas claims to be the capital of keno, history reminds us all that it was Asians who brought the game to the US.
Pai Gow
Pai Gow, another popular casino game in Asia, is also rather old and was first played around 950 A.D. Its name can be translated as make nine relating to the maximum score one can get. The game consists of 32 dominoes which are placed on the table face-down. They are then shuffled and organized into 8 piles, 4 dominoes each. Every player gets two piles (one per hand) and should make a bet.
To win at Pai Gow, the player's hands should outperform the hands of the dealer. If only one hand wins, the player just returns the bet. In the US and Europe, this game is known as Pai Gow Poker which was introduced in 1985. However, instead of dominoes, it is played with cards.
Online Pai Gow is extremely popular because it comes with numerous combinations, bet types, and wager sizes. Plus, it is available in a live mode where you can play against a real dealer and chat with other players.
Baccarat
This game doesn't require introduction because you can easily find baccarat not only in New Zealand's best online casinos but in thousands of gambling venues across the world. Some still think that baccarat is a game for rich people and high-rollers but everything has changed with the introduction of online casinos. Nowadays, you can play baccarat even with a limited budget. No wonder why Asians love it so much!
Baccarat is an important part of Asian culture and millions of locals claim it their national game (even though it originated from medieval Europe). The rules of baccarat are rather straightforward: players compare the value of their cards and the one with better cards wins. The best part about baccarat is that players don't have to do much, especially when playing at online casinos. Choose one of the three outcomes by viewing your cards and the system will do the rest. These three outcomes are: the player wins, the banker wins, or there is a tie. Thus, to win a game of baccarat you need to predict the outcome.
As a rule, baccarat is played with 8 decks. Each card has its own point: tens and face cards = 0 points, 2 – 9 cards are worth 2 – 9 points respectively, and Aces = 1 point. When playing baccarat, the highest score equals 9, so your goal is to try and get all of them. If the hand value exceeds nine, only the number on the right remains (for example, if you have 13 points, the final score is 3).
Mahjong
It is impossible to make a list of the most popular online games in Asia without mentioning Mahjong. It was established during the Qing dynasty in China and has quickly spread across the world. And there is one huge advantage: while in most Asian countries gambling is illegal, Mahjong is an exception and can be played in licensed casinos.
The game consists of 144 tiles with Chinese characters and symbols. Usually, the table includes four players and the game starts with placing a bet. The dice are rolled to define a dealer and then each player gets 13 shuffled tiles. To form a winning hand, players draw and cast aside a pair of tiles. The one who discards all tiles should shout Mahjong.
Fortunately, to play Mahjong you don't have to find a team or scream anything because online casinos offer numerous variations of this game. You can play them without leaving your home!
Pachinko
Pachinko is a unique game, a mixture of pinball and a pokie machine. It was first introduced in Japan at the beginning of the 20th century and was played with metal balls. Even though the game has improved, it is still rather similar to the original version.
While you might not find Pachinko in many European online casinos, the game is very popular in Asia. The goal of the game is to shoot the balls across the field hoping that they'll land in holes. When this happens, the reels of the slot machine start spinning and players receive a reward. The game is pure luck and doesn't require any skills, so there's no need to spend time learning the rules.