Popular Facebook Slots to Play Online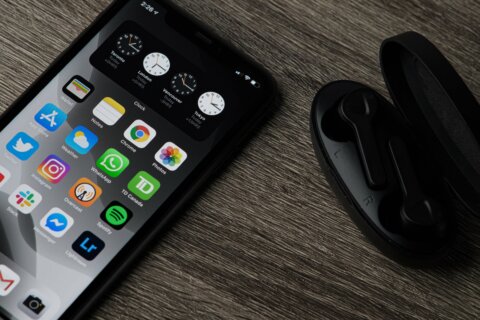 Without any doubt, slots are the most popular games both at land-based and online casinos all over the world. They have greatly evolved from big and heavy pieces of metal and several symbols to a few lines of code with tens of lines and hundreds of bonuses. Nowadays, playing online pokies for real money is simple and fun, so companies are doing their best to impress the audience.
One of the latest market tendencies is Facebook casino slots. These are the games that users can play on their favourite social platforms absolutely for free. Moreover, these games can be enjoyed on mobile. Just imagine: in 2020 around 84% of the social games market belonged to app-based gaming!
At the moment, there are hundreds of Facebook free slots that can be played on all possible operating systems: from Apple and Android to Windows and Blackberry. And the best part is that you don't have to spend any money if you don't want to! Below we want to share a collection of free slot games that is surely worth your attention.
Heart of Vegas

Heart of Vegas is one of the most popular Facebook slots and at the moment of writing it has more than 2 million subscribers. Produced by Aristocrat, one of the well-known developers on the market, this application gives access to the best titles without any strings attached. You can play for free, make friends, and collect daily rewards and promotions. Some of the most popular games at Heart of Vegas are Wicked Winnings II, Cash Bull, Norse Raider, and Whales of Cash Delux. Log in with a Facebook account, get free coins, and don't forget to invite friends in exchange for exclusive offers.
Caesars Casino

If you are looking for free slots that can be played on Facebook, try Ceasars Casino. It already has more than 5 million fans! Even the most demanding players will find the best games and features at this luxury app. Some of the most popular machines at Caesars include Aztec Jungle, Cleopatra slots, King's Throne, and Ultra Zone. Wondering what makes them so unique? For example, Aztek Jungle has never-ending jackpots and King's Throne – endless wilds.
When joining Caesars Casino, all new players can 100,000 free coins to start the journey and 40,000 coins every day during the first week. And don't forget about hourly bonuses waiting for you. This Facebook application is a great place both for those who want to play for free and who are willing to purchase a few free gems for the most unique experience.
House of Fun

House of Fun is considered one of the best slots collections on Facebook and we can understand why! With 4.1 million subscribers, it offers users a huge variety of daily challenges, rewards, and bonus features. Just join their official group or open the application not to miss numerous offers.
There is an opportunity to join their HOF Prime plan for free and during one month enjoy all the benefits of a VIP subscription. They include welcome bonuses, purchase bonuses, Prime Box prizes, and much more. The offer is available for users who play on Android and iOS devices.
Vegas World

Vegas World offers Facebook users more than twenty slots to choose from including Mystic Millions, Jewelbox Jackpot, and Shoebox. When collecting coins during free spins, players get an opportunity to unlock new machines and win even more coins. During the game, you can win gems and exchange them on Good Luck Charms. These charms can significantly increase the number of received coins in the future.
For the best experience, Vegas World users are offered huge wins and jackpots, a chance to play table games, and gambling together with friends. If you feel like staying indoors but still want to have fun, just throw a party with friends in the Vegas World! There is an opportunity to purchase coins if you want to try the games on real money.
Hit It Rich!

Hit It Rich! has one of the broadest collections of pokies on the market of social gambling. It is produced by Zynga, a reputable developer with a solid reputation and top-notch software. And to surprise you, even more, it offers some of the best slots that already have millions of fans all over the world. For example, Forbidden Passage, Farm Ville Blue Ribbon, Rich Trivia, Golden Oracle, and much more.
New and existing players have an opportunity to receive 10 million free coins, daily bonuses, and free games to get the maximum out of the Hit It Rich! application. In addition, when connecting via Facebook, users can send free coins and spins to their friends and participate in numerous games together.
All the Hit It Rich! slots have an outstanding design and sound effects, so if you are a fan of quality machines, this Facebook application won't be a disappointment. Hit It Rich! is available on all devices including Windows and iPad mini.
Double U Slots

Double U is an online casino with more than 100 slots and three poker games to choose from. At the moment, it has 3 million subscribers and the number is constantly growing. The games can be played on your mobile devices and on a desktop, and have a list of attractive bonuses and features. Moreover, every slot has a jackpot of its own, so you can win really big.
Double U Slots doesn't have any level-based restrictions and can boast an impressive chip giveaway. The bonus features include Winner Club, Live Slotourneys, and much more. You just need to follow the updates not to miss a thing. A cherry on top of the outstanding gambling experience at Double U Slots is instant customer support.
All of these applications that can be played on Facebook for free we especially recommend to all newcomers who needs to get some practice before going to the real internet casino and playing for real money. This can be a great practice that doesn't require spending your own cash and exciting entertainment for a lonely Friday evening.
Regardless of the platform choice you make, it is always great to get free spins. Getting 100 free spins with $1 is a great bonus offer to start playing slots.