Bingo Bonanza - Play Bingo
Bingo Bonanza Review & Experience
Bingo Bonanza by Microgaming is a combination of bingo and scratch card game that engages players right from the start. You can enjoy this bright title in a free and a real-money mode, as well as from your personal computer and on the go. Unlike traditional bingo games, Bonanza will amaze you with outstanding design and modern features.
The interface is plain but yet bright: a ball machine that draws numbers and multipliers on the left of the screen. This game is available in the best casinos all over the world, is translated into several languages, and offers multiple customization features for your maximum convenience. Why are we so sure? Because it is a production of Microgaming, one of the biggest gambling developers on the market with more than 30 years of experience. And if you want to try their other games, pay attention to Electro Bingo, Mayan Bingo, or Pharaoh Bingo.
Game's specifications
As we have already mentioned, Bingo Bonanza isn't a game that your granny will fall in love with. Even though it is similar to a scratch card game, it's not old fashioned and will ensure an outstanding gaming experience.
On the screen, you will see multiplier levels and the matches necessary for a win. Make a bet of up to $10 and press the Play button. Six bingo balls will be released during every turn. When two or more numbers are matched, you will win immediately!
Some players compare online bingo with pokies. The payouts differ based on the winning combination because every ball has its own coin value.
Another great thing about Bingo Bonanza is that your bet may be increased due to eight multipliers which boost on each level. For example, a $5 bet will give players 100,000 credits. And the winnings can be more than significant. Just imagine: by wagering only $1 you get a chance to win $20,000!
One of the things that we like about Bingo Bonanza is that gameplay is extremely clear and convenient, so you don't need to master any rules beforehand.
Our Thoughts
Bingo Bonanza by Microgaming is a great variation of the beloved game which combines all of its best features and can boast a modern design. This title will be a solid option not only for regular players but also for high-rollers thanks to numerous multipliers and high rewards.
When playing this game, you are guaranteed to spend quality time because the winnings are impressive and the software is top-notch.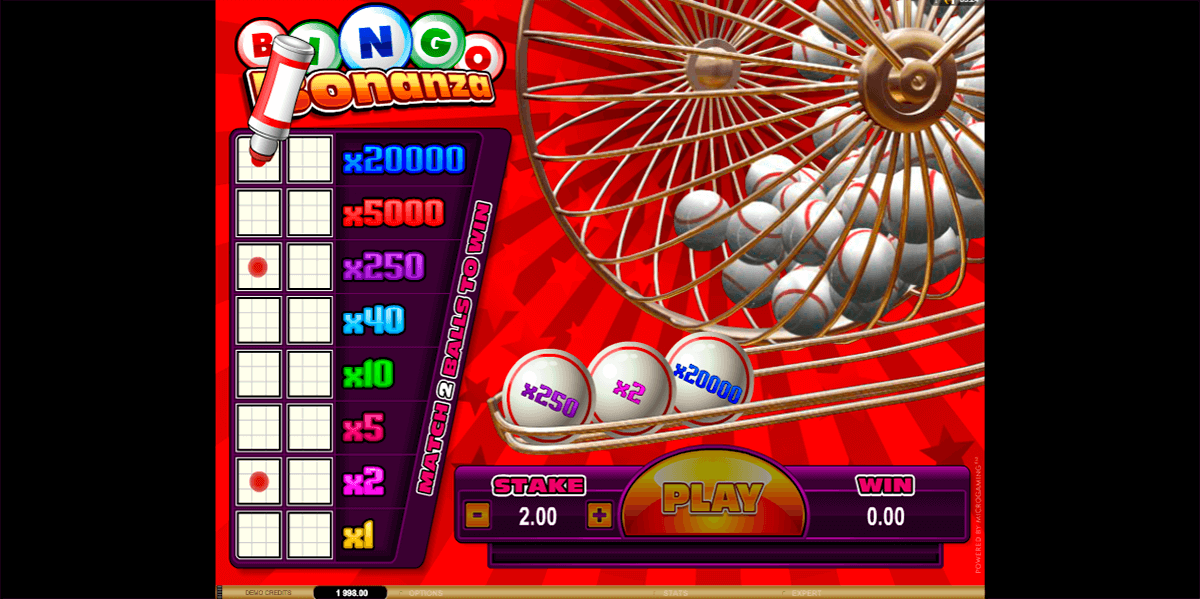 Most played Microgaming Bingo