Multi-Wheel European Roulette Gold Series - Play Roulette
Multi-Wheel European Roulette Gold Series Review & Experience
Have you ever dreamed of spinning more than one roulette wheel at a time? If yes, the Microgaming online casino game with the Multi-Wheel European Roulette title gives you such the opportunity. As every online casino European roulette game, this one has 37 pockets including the single zero pocket on the wheel. Online players can stake here from 1 to 50 dollars for a bet.
In case you want to try such an unusual game, but have doubts about its gameplay, you can play Multi-Wheel European Roulette for free at our website. At the screen, you will see one layout table and eight roulette wheels about it. It is not necessary to play with all of them, because you can activate as many wheels as you want. The bet you place on the layout is actual for every activated wheel and can bring you very good payouts. All the gameplay of this casino game will be accompanied by the nice music.
If you decide to practice online roulette at Luxury Casino instant play and want to spend time with the unusual game, the Multi-Wheel European Roulette will definitely attract your attention. This game will help you to learn roulette rules, possible bets, and their payouts very quickly. Of course, the free play of this Microgaming game will make this process safe and enjoyable. On the other hand, you will learn so fast, toplay roulette for money online won't seem something complex and scary for you. Therefore, practice well with the Multi-Wheel European Roulette game for free and then start your successful roulette experience with the real money version of this Microgaming release in best online casinos.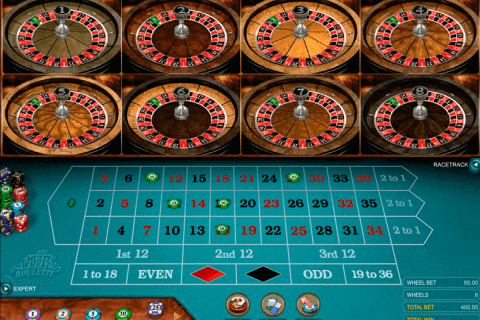 Play Multi-Wheel European Roulette Gold Series in Casino for Real Money
Most played Microgaming Roulette