Aces and Faces - Play Video Poker
Aces and Faces Review & Experience
Aces and Faces video poker by Playtech is a pure simplicity in terms of gameplay and special features. It even seems to be only an introduction to video poker games in terms of strategy. To describe our impression about this game, let's take a closer look.
Basically, it is a free video poker with a standard deck, one hand gameplay, and no wild cards implemented into the deck, which simplifies the strategic range. The payout table is located on the upper side of the gaming screen. To start a round, you should simply choose a bet and deal, therefore, you should hold or discard certain cards to build winning combinations and then draw. There are no other decisions you can make in this particular video poker. The RNG is not very satisfying, considering the fact that the minimal winning combo is Jacks or better. Nevertheless, the game has somehow a good RTP. You should just try to build the strongest hand possible.
It is hard to find an online casino game without a bonus round if it is not a classic slot. This game is not an exception. The bonus round here offers you to double up or double half except for collecting your winning right away. The concept of this bonus feature is to guess a card which has a bigger value the shown card. You have 4 options to pick. it is possible to continue doubling up to 100 coins, but any unlucky attempt will take all your winnings away.
The utmost importance of Aces and Faces video poker is to learn the game, nothing more. It is a decent example. However, it has no features to offer, no strategic variety and no graphics to look at. Even the design is simple as hell. You can play it with no download and that's the only benefit.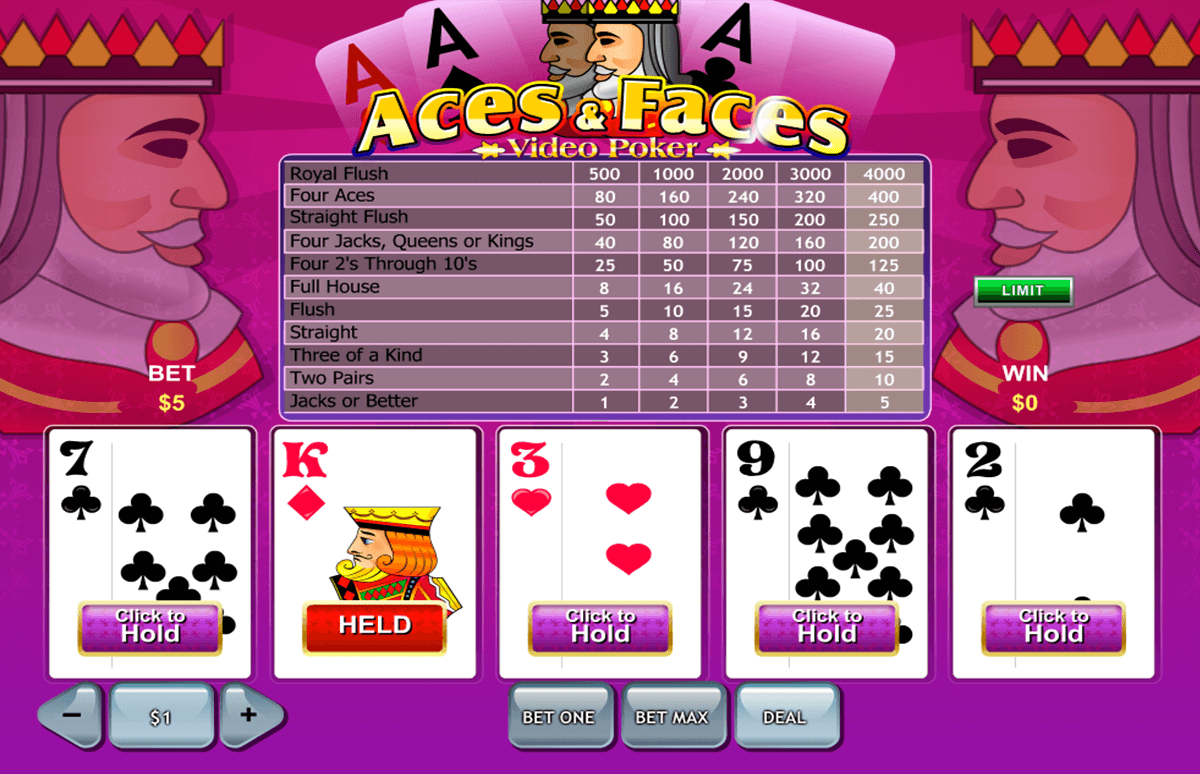 Play Aces and Faces in Casino for Real Money
Most played Playtech Video Poker