Triple Pocket Holdem Poker - Play Video Poker
Triple Pocket Holdem Poker Review & Experience
Triple Pocket Hold'em Poker by Microgaming is a decent example of the Hold'em video poker version with a pleasant casino-like atmosphere and a good betting range. This poker type has some special technical features which are going to be explained below.
This particular free video poker is played with a standard 52-card deck. The betting range is satisfying and it is possible to set a bet from 1 to 200. The concept of this game opens up a wide range of strategies because of the community cards. When you press the Deal button, you get only two cards which can be discarded only twice. In case you discard a hand, it goes to a dealer. If not, the dealer will draw his own hand. Therefore, the community cards are dealt and the strongest combination of a hand with the community cards wins. Furthermore, the player has a higher priority, which means that your pair will beat the dealer's pair and so on. It turns out that the game is utterly simple if you know the possible combinations and to give away the bad cards to the dealers. The RNG remains the same as all the other Microgaming casino games have.
The game has a great design and creates a pleasant atmosphere. It is good to listen to the background until it gets too repetitive. You can see a brief description of the game rule and a payout table at the top left corner. A double rebet can be made as a gambling feature if you don't reach the wagering limit. There are no wild cards and any other gambling features which can complicate your strategy, but the game then seems to be too simple.
The overall impression about this online video poker is completely conventional. It is a well-designed game, however, the number of possible decisions is too low and this game is, therefore, good for beginners only. Not the best one amidst video poker games but still good to play without applying complicated strategies.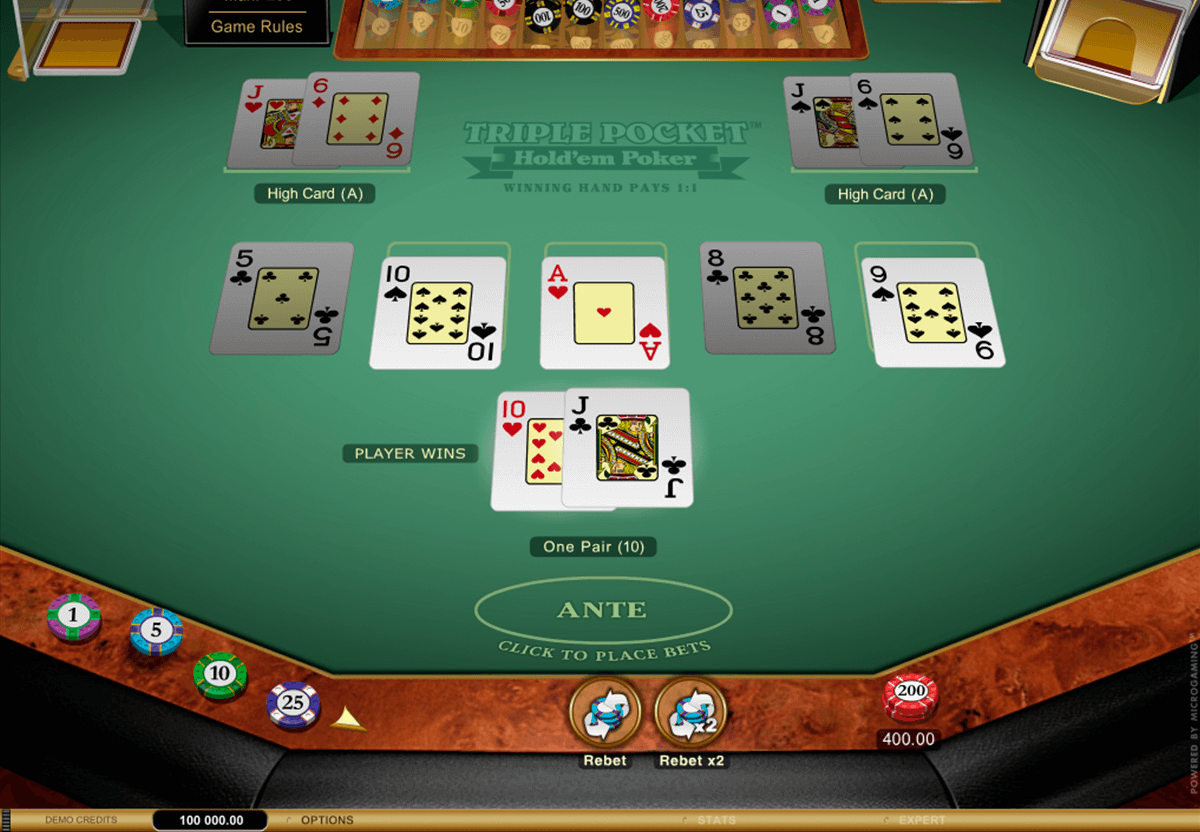 Play Triple Pocket Holdem Poker in Casino for Real Money
Most played Microgaming Video Poker