The Biggest Wins In Online Casinos Kiwis Ever Had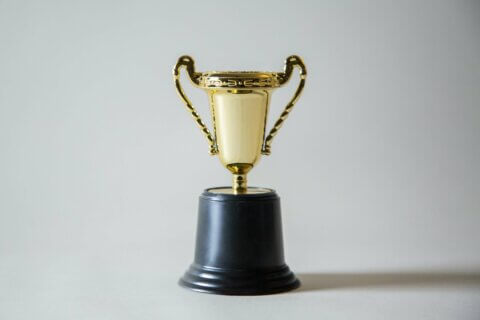 Gambling is one of the most popular pastimes worldwide and comes in a variety of forms: land-based venues, online casinos, and of course mobile platforms. It is only up to you to decide which variation you like the most. And despite the common thought that the house always wins, there are many proofs of the contrary.
Even though the country's population is rather small, Kiwis love gambling and spend millions of dollars on pokies and table games each year. In this article we will tell you about the biggest online gambling wins New Zealanders ever had. But if you want to repeat their feat don't forget to choose reliable gambling sites and get familiar with the rules in advance.
1. NZ$10 million on Mega Moolah in 2016
Mega Moolah is one of the most popular online casino games which has the biggest number of jackpots ever won. It has already stood the test of time and has generated tens of multi-millionaires since the first launch in 2006. Even though it has an 88,12% RTP (rather common for progressives) and low variance, Mega Moolah is a trustworthy and entertaining pokie which doesn't require huge investments.
Let us open the list of the biggest wins with a well-known victory that was won by a player from New Zealand. An employee of the Auckland KFC, Rawiri Pau, has changed his life for good in June 2016 and won NZ$10,114.395.82.
However, Rawiri could have missed the chance if he decided not to risk and withdraw NZ$1,500 he initially won. However, he decided to invest the winnings into Microgaming's progressive Mega Moolah and didn't lose. The 27-year-old man has received the cheque rather soon and seemed confused, obviously not knowing what to do with the money. He didn't know whether he would quit the job but with such winnings, Rawiri could open his own KFC or any other enterprise of his choice.
2. NZ$8 million on Mega Moolah in 2018
While Spain is famous for bullfighting and Xinjiang – for cockfighting, New Zealand is the right place for gambling. The next winner from NZ also made a bet on Mega Moolah. Unfortunately, the name of the player and casino remains unknown because it was an offshore gambling site. The winnings equalled NZ$8 million and Mega Moolah, one of the most popular progressive slots, generated another New Zealand millionaire.
3. $943,971 in Mobile Casino in 2013
Mobile casinos have already become more popular than desktop ones because of their flexibility and convenience. You are not glued to a personal computer, can play anywhere you are, and won't miss important games and promotions.
The first person who has ever won a mobile jackpot was a New Zealander. It happened in May 2013 when mobile casinos started appearing on the international market. He won $943,971 in the Mega Moolah's bonus round after landing the Major Jackpot prize.
Unfortunately, the player remained anonymous, so we don't know what happened with the money and how they've changed his life. However, an interesting detail: Major Jackpot is the second-tier winning of the pokie. This means that the player was only one step away from a much bigger prize. But something tells us he wasn't really upset.
4. NZ$180,000 at Sports betting in 2016
Sports betting is an activity of predicting results by placing a bet on a particular outcome. It has been popular for centuries and with the Internet appearance, players got an opportunity to make bets on hundreds of sports and event types without leaving their homes.
The most popular types of sports betting among New Zealanders are football, rugby, auto racing, boxing, and baseball. One of the biggest wins in this gambling category was made by Papatoetoe Welder and equalled NZ$180,000. He betted NZ$12 on different sporting events that took place that weekend: French Open Tennis, Netball, Super Rugby, and European Soccer. Altogether, these bets brought him 15,000x more winnings compared to the initial bet.
Papatoetoe Welder is a living example that sports can pay no matter whether you are a professional sportsman or know nothing about the game.
5. NZ$450,000 in Casino Players Club
It is a common misconception that to win big money, you need to play casino games whether these are pokies, blackjack, or roulette. However, in some cases being a member of a loyalty program can also bring you huge rewards. And a player from Christchurch proved that.
He was a participant of the Christchurch Casino Players Club and made regular bets. One day, he took part in a prize draw among club members and won an impressive sum of NZ$450,000. A 20-year-old man wasn't confused by the win and it took him less than a minute to verify the identity and claim the reward.
Should we say that casino's management was extremely happy that the winnings stayed in Christchurch?
Sometimes bigger risk brings bigger rewards
Above we have discussed the biggest wins that casino players from New Zealand have ever made. Some of them betted only a few dollars, while others – took the risk and invested NZ$1,500. This proves that gambling can be rather rewarding and sometimes you only need a bit of luck and bravery to change your life for the better.
However, if you want to enter New Zealand's history as a gambling millionaire along with Rawiri Pau and Papatoetoe Welder, keep in mind all the common rules. First of all, choose only trustworthy casinos which won't disappear with your money in case of winning. Then, make sure that you understand all the terms and conditions, and can meet the casino's requirements.
Finally, read the game rules and pick the one which you like the most. Remember, gambling is about fun and entertainment in the first place, so you should enjoy the process not depending on whether you become a millionaire or not.