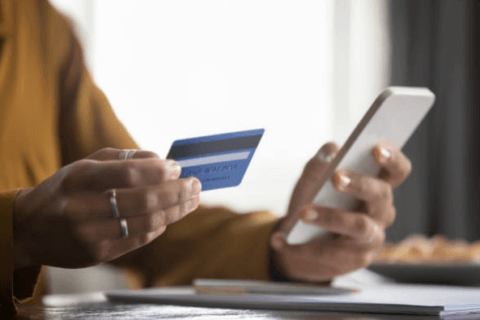 When playing at online casinos, shopping, or booking tickets, New Zealanders choose secure payment methods with minimum fees and fast transactions. For example, POLi. It is an Internet banking mediator that meets the highest industry standards. If you haven't heard of it yet, let us fix the omission by discussing:
What is POLi and why do independent security companies love it so much;
How to use POLi in New Zealand;
What fees and transaction times does it have;
Where to use POLi and more.
Stay tuned, we have lots of useful and interesting information in store.
What is Poli and How does it Work?
POLi is an online banking service that originated in New Zealand and Australia. It allows users to make direct transfers from their credit or debit cards to merchants without sharing sensitive information. POLi follows modern security standards and offers fee-free money transfers that can be managed in a real-time manner. This Internet banking system works as follows:
Go to the necessary website (for example, online casino) and choose POLi from the list of available payment methods;
After being redirected to the POLi interface, log in to the bank account and insert the amount you want to transfer;
Confirm payment details and wait a few seconds while the transaction is authorized.
Using POLi in New Zealand
In September 2023, Australia Post closed POLi in Australia and, in response to these changes, Merco Ltd. (POLi distributor in NZ) acquired the local ownership from Poli Payments Pty Ltd to manage funds transfers in New Zealand. Thus, this Internet banking facility continues to supply millions of Kiwis with the best payment services whether they need online shopping or gambling.
How much Time does it Take to Pay with POLi?
POLi is a real-time Internet banking method and the money is transferred directly from your bank account to the necessary website. The payment process is instant.
Do you Need to Have an Account to Use POLi?
No, you don't need a separate account to shop with POLi. This Internet banking method acts as a mediator between major New Zealand banks and merchants or online casinos, so transactions are made automatically on the POLi platform.
Can I use Someone's else POLi Account?
No, customers can't use someone else's accounts with this Internet banking method. POLi app is a secure online payment service which requires unique personal banking details to finalize the transaction.
International Money Transfers with POLi
POLi payments are usually used for domestic transactions, so it may be difficult to make Internet banking payments internationally. We recommend choosing alternative banking services.
Why Poli?
Now, when it is clear where you can use Poli, let us enumerate some of its benefits:
You don't need to expose your bank account details or credit card balance to merchants;
24/7 online banking available straight from your pocket;
No transaction fees involved;
Real-time Internet banking and instant payments;
Round-the-clock and free customer support.
Users' Reviews of POLi
I always choose Poli gambling sites for their security and speed. Deposits are instant, so I can play without any delays.
POLi doesn't apply fees, so I save my money when shopping online.
POLi payments are secure and I don't need to share my sensitive information with merchants.
This Internet banking provider supports most New Zealand banks, so I don't need to open new accounts just to make a few purchases on the Internet.
Need a great payment option? Turn to POLi with its real-time transactions and outstanding customer support. All my friends and relatives already use it!
Who Can Use POLi?
Purchases with POLi are available to customers from New Zealand and the primary currencies are NZD and AUD. Users from other countries may find it difficult to link their Internet banking account to POLi.
Bonuses when Using POLI
POLi is a great payment option not only when it comes to protecting sensitive information but also when rewarding users with different kinds of perks. POLi works with users in mind, so you can get discounts, refunds, and birthday gifts for using this Internet banking provider. Plus, Poli transactions at online casinos can bring you welcome bonuses, cashback, and more. You can also get great bonuses with other payment methods, $20 Paysafe Bonuses give great value to players and enrich the overall experience.
Tip From Our Editor
POLi places data security first, so personal banking login details are never shared with merchants. However, you should always follow standard rules of behaviour online.
Where You Can Use POLi
This Internet bank payment company is extremely popular and provides New Zealanders with access to hundreds of stores that accept Poli. In the following paragraphs, we discuss the most common websites where you can use this Internet banking method.
Online Stores
Who doesn't like online shopping where you can safely pay for goods without leaving your home? POLi agrees and allows making online payments at numerous websites like XERO and Shopify. Paying with POLi through integrated shopping carts is fast and convenient.
Travelling
People from NZ love travelling and often choose POLi the transaction for booking tickets and accommodation. With this online payment option, you don't need to remember additional passwords and the money is instantly debited, so you never miss the best deals.
Online Casinos
The number of Poli casinos is constantly growing and it is not surprising considering how safe and fast this Internet banking method is. Poli at online casinos offers much-needed anonymity and reduced additional costs. Join Nostalgia or LeoVegas online casino and forget about boredom.
Our Verdict: Conclusion on POLi Internet Banking
NZ users love quality and comfort, so they pay online with POLi. This payment method is secure, fast, and fee-free. It is integrated with numerous online stores and banks and can be used for safe and anonymous gambling wherever you are. The NZ CasinoHEX team often uses POLi and advises you to do the same. For further information, head to the official POLi website or leave a comment below and we'll eagerly answer all your questions!
Poli Internet banking FAQ
Is Poli payment safe?

POLi online banking is one of the best solutions when it comes to security. It doesn't capture usernames and passwords, uses SSL encryption, and works only with the most trusted banks like ANZ and TSB Bank. POLi's software is also regularly reviewed by independent companies.

Why choose POLi over other payment methods?

If the aforementioned reasons don't persuade you, here are a few other things that make POLi deposits the right choice – it doesn't require a credit or debit card, your payment details are never shared with merchants, and all transactions are processed in real-time.

What is the fee for using POli in New Zealand?

As a rule, POLi transfers don't have any fees but merchants or service providers may charge extra payments, so NZ users must read the terms and conditions attentively.

Why POLi payment can be declined?

The main reasons include a lack of funds in your bank account, issues with Internet banking, security checks, service restrictions, and technical problems.
References