Where Can You Use Paysafe Vouchers?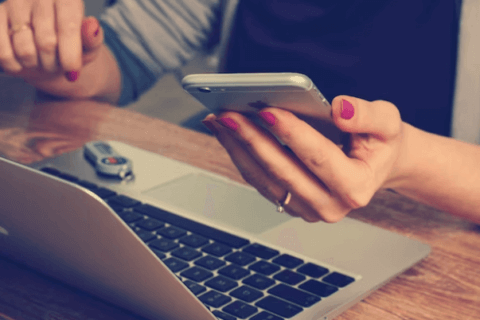 Searching for secure payment options that keep you within the budget? A prepaid payment method like Paysafecard might be the right fit! With this voucher, New Zealand users can play casino games, enjoy e-sports, and shop on the Internet. In this overview, we want to discuss the following:
What Paysafecard vouchers are;
How to purchase Paysafecard codes;
How to enjoy the best Paysafe casinos using PayPal;
What sites accept Paysafecard: online casinos, shopping platforms, and other websites.
Many online casinos and stores have already discovered all the benefits this payment method can bring. It's time to join them as well!
What is a Paysafe Voucher?
A Paysafe voucher or Paysafecard is a prepaid payment method widely used to make online transactions without the need to have a bank account or e wallet. The voucher is purchased on the Internet or at a physical point of sale and contains a unique 16 digit PIN you should insert during the payment. The money is transferred quickly and you can immediately play at a preferred online casino or make purchases. The only drawback is that Paysafecard can't be used to withdraw casino winnings.
What are Paysafe vouchers? Hopefully, now you know the answer and we can move on to discussing how to use a Paysafecard code to deposit and pay at different platforms in NZ and beyond.
How to Buy Paysafe Vouchers?
Go to the official Paysafecard website or an approved mediator;

Choose the necessary denomination;

Insert details of your credit or debit card (or another payment option you might own);

Receive your voucher and use it on a personal computer, laptop, or mobile phone to play casino games or enjoy online shopping.
Time: 5 minutes
Supply:

Buying Paysafe Vouchers

Tools:

Laptop or smartphone
New Zealanders can also buy Paysafe vouchers offline. First of all, find a sales outlet, then go there and ask the cashier for a particular voucher denomination. Pay for it with cash, credit card, e-wallets like Neteller, or another payment method.
Can I buy a Paysafecard with PayPal?
Many NZ players use PayPal and wonder whether they can still enjoy Paysafecard casinos. The answer is yes! All you need is a Paysafecard MasterCard. Go to the Paysafe card official website, order a physical card and it will be sent to you within 7 business days. Top the card with up to $1,000, add it as a payment method in your PayPal account, and start using Paysafecard without any restrictions.
How do Paysafe Vouchers Work for Online Payments?
It is very easy to use Paysafe online even if you have never done it before. Let's look at the procedure using an online casino as an example:
Type Paysafe vouchers near me in Google to buy them at a local point of sale or purchase them on the Internet from official retailers;
Open a casino account at a chosen website. At NZ CasinoHEX, you can find a list of brands that accept Paysafecard;
Go to the Cashier or Banking section, choose Paysafecard from the list and pick the amount you want to deposit. Insert the pin code written on the card;
Refresh the page and check your balance.
What Sites Accept Paysafe Vouchers?
More and more merchants choose prepaid cards due to their security, convenience, and anonymity. Paysafecard protects personal details and doesn't require access to bank cards. When using it, you won't exceed the budget or lose cash.
The main types of websites that accept Paysafecard are Paysafe casinos, gaming platforms, and online merchants.
Online casinos
The number of casinos that use Paysafe vouchers is constantly growing and it is not surprising. Nowadays it is even possible to find a $10 Paysafe deposit casino that allows anyone to join online gambling effortlessly. With this payment method, you can play casino games without exposing your private details and bank account. To pay online at a gambling site, just select Paysafecard in the Banking section, insert the deposited amount, and use a unique 16-digit code to finalize the transaction.
Video Gaming Sites
Apart from Paysafe slots and sports betting, New Zealanders love virtual games like League of Legends and Minecraft. Such popular platforms like Steam and Xbox already accept Paysafecard deposits which greatly simplifies the transactions. Just choose a Paysafecard site and use your unique code to play the games you want.
Online Shopping Platforms
In addition to video and casino games, it is possible to pay online with Paysafecard at hundreds of online stores. For example, Google Play Store, Deezer, and Paxful. Enjoy seamless shopping without fear of spending more than you intended.
Online Services
Finally, you can use a Paysafecard voucher for dating apps, streaming platforms, educational forums, and other types of websites. Online transactions have never been more transparent and affordable.
Alternatives to Paysafe Vouchers in NZ
If Paysafe betting at gambling sites is not your cup of tea or this prepaid card is simply not accepted at an online casino that you like, don't be upset. Here are alternative payment methods that you can use at online stores and casinos:
Tip From Our Editor
If you don't know how to link your Paysafecard account with an online casino, don't be shy and contact customer support to ask for assistance.
Our Verdict: Conclusion on Paysafe Vouchers
If you want to pay safely online and enjoy anonymous transactions at casino sites, choosing Paysafecard is the right move. With its help, New Zealanders don't have to worry about exceeding their budget or exposing sensitive information. Online gambling has never been safer.
What is Paysafecard? Where can you use Paysafe vouchers? How to make a payment? Hopefully, now you have all the answers!
Paysafe Vouchers FAQ
How long can I use the Paysafecard voucher?

It doesn't expire but after 30 days the company deducts a maintenance fee from the voucher amount. But keep the PIN code and the card itself in a safe place if you are not planning to use it at once.

Can I use a Paysafe Voucher in NZ?

Sure! It is a rather popular payment method in New Zealand, so most online casinos in the area support Paysafecard and other prepaid vouchers. You can use them to play slots, bingo, card games, and even progressive slots

Are there any fees involved?

The use of Paysafecard is free if you make a payment at once. However, there is a monthly service fee starting from the second month and a conversion fee if you need to pay in a foreign currency.

Can I withdraw money with Paysafecard?

Unfortunately, prepaid cards can be used only for depositing. To withdraw the winnings, you should have an alternative account.

Are there any bonuses at Paysafe casinos?

Sure! Paysafe owners have access to the best promotions – welcome bonuses, loyalty programs, cashback, and more. Surf the casino's website for more details.