Where To Buy Paysafe Vouchers Online?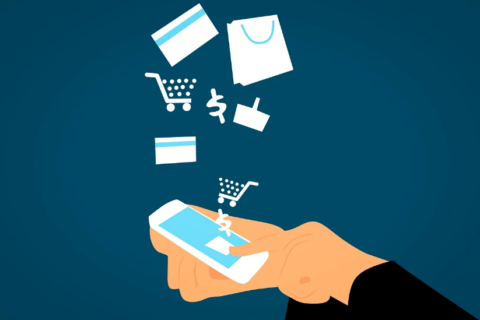 For many New Zealand players, online prepaid payment methods became a salvation because now they can play their favourite casino games safely and anonymously. But many users still haven't heard of Paysafecard – a global market leader in prepaid vouchers. If you are one of them, read our guidelines where we discuss the following:
What a Paysafe voucher is;
Benefits of choosing the best Paysafecard casinos and websites;
Online and offline NZ venues where you can purchase this secure prepaid card;
Tips from our editors and more.
Whenever you want to join an online casino, buy an Xbox subscription, or enjoy digital shopping, just top-up your Paysafecard balance and get started.
What is a Paysafecard Voucher?
Before discussing where you can buy a Paysafe voucher online or offline, let us explain what prepaid means and how you can use this personal payment tool. Paysafecard is a digital or physical voucher preloaded with a particular sum. It is completely anonymous and you are not required to share a bank account to make online payments.
Each voucher comes with a 16 digit pin which you need to insert at online stores, gambling sites, or other services of your choice. So where can I use Paysafe vouchers on the Internet? NZ users have hundreds of options to choose from! When creating a separate Paysafecard account, you can check your remaining credit, track your financial history, and simply pay online more safely.
Where Can You Purchase Paysafe Vouchers Online?
Before joining the best Paysafecard casino or making purchases at shopping platforms, NZ users need to buy Paysafecard online. If you want your digital codes purchased in the right way, you should know where to go. With a New Zealand region account, you can access multiple verified options including the official Paysafecard website, eGiftCards, and WKV.
Paysafecard website
Probably the most straightforward and trustworthy way to buy Paysafecard codes is from an official website. The only thing needed is a 16-digit code – no Paysafecard accounts, bank cards or personal details. An authorized Paysafecard user can also pay with credentials, manage payments online, order a Paysafecard Mastercard, and use other exclusive features.
eGiftCards
If you need a present for your friend's birthday or parent's anniversary, consider electronic gift cards. You won't have to wreck your brain and decide what to buy – a prepaid voucher with digital delivery will do all the work for you. eGiftCards allows voucher owners to pay online at hundreds of sales outlets, online casinos, and shopping platforms.
WKV
WKV is one of the most reliable websites to buy Paysafecard online. This authorised distributor offers NZ users full control of their digital code orders – just buy a Paysafecard from WKV, check your balance, and head to appealing online shops or casinos. The website is convenient and intuitive even if you have never used it.
Payment Methods to Buy PaySafe Vouchers Online NZ
If you don't have time or desire to go to local sales outlets searching for Paysafecard, there are a bunch of alternatives. Here are the most common and secure online payment solutions for buying a prepaid voucher:
A credit or debit card for those who like doing payments in an old-fashioned way;
Paysafecard Mastercard which can be ordered directly from the official website and delivered to your doorstep;
A Neteller digital wallet which also belongs to the Paysafe Group;
Skrill – one of the most reliable digital wallets with over 40 million active users.
Tip From Our Editor
If you need an original and secure prepaid card, purchase Paysafecard pins only from authorized NZ websites and outlets.
Options to Buy Paysafecard Offline in New Zealand
If you don't want to expose your bank account and a personal or credit card, there is a great alternative to online payments – numerous partners that work offline.
Activata
Activata is a paytech business that supplies local retailers with POS solutions and EFTPOS terminals. With their help, you can buy a Paysafecard from the merchants near you.
ePay
If you don't want to buy Paysafecard online, consider ePay. It is a NZ financial company based in Auckland which connects brands and consumers. ePay doesn't require private financial data and personal details and has a really friendly staff.
BP
BP has been in New Zealand since 1946 and now operates over 100 BP Connect Stores and Wild Bean Cafes where you can purchase Paysafecard. Why should someone pay online if there is a chance to buy a voucher offline and have a great meal at the same time?
Mobil
The last alternative to online payments on our list is Mobil Stations. It was the first oil company in New Zealand and has become a part of our culture and identity. You can buy a Paysafecard literally on the road. As convenient as getting digital codes or even better!
Our Verdict: Conclusion on Where To Buy a Paysafe Voucher Online NZ
There is a large number of global mainstream payment tools but not many of them can compete with Paysafe. This prepaid online payment method is secure, fast, and anonymous, and allows keeping compulsive behaviours at bay.
Another advantage is that you can buy Paysafe literally everywhere – from local Mobil and BP stores to the official website and authorized mediators. Making online payments with Paysafecard has never been simpler!
Paysafe Vouchers FAQ
Can I buy a Paysafe voucher online NZ?

Sure, there is a large number of authorized websites to purchase vouchers. The most popular are the official Paysafecard NZ website, eGiftCards, and WKV.

Is it safe to buy Paysafecard vouchers online?

Yes, it is, especially if you turn to authorized websites or points of sale. Just like secure online shopping, buying an original voucher should be your priority.

What is the best platform to buy Paysafe vouchers online?

We think that the best platform is the official Paysafecard website. The company offers payment methods like Skrill and Neteller digital wallet, allows for creating a personal account, tracking financial history, and much more.

How do I get help with using Paysafe vouchers?

You can always contact the support team or ask the cashier for instructions when purchasing a digital prepaid gift card at a point of sale.

Can I pay online with New Zealand dollars when buying a digital code?

Yes, Paysafecard NZ currency is widely accepted and is essentially free. However, you can pay with any currency just be ready for a small conversion fee.